At some point in your writing career you may find yourself so frustrated with your writing that you end up screaming at it, kicking a waste paper bin, slamming a door and then dissolving into a fit of tears.
I like to call this the 'Creative Tantrum'.
This writer has had enough of her half finished first draft.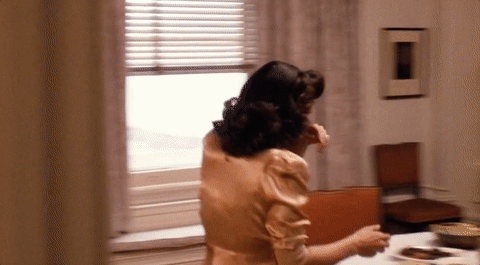 These writer meltdown moments offer a range of benefits:
They help you to add some variety to your writer moods. Ideally you want to flit between the following moods in 10 minute intervals – depressed writer mood to mild enthusiasm for writing mood to insanely happy to Creative Tantrum writer mood. Life would be dull for you and those around you if you only exhibited one writing mood. Mix it up writers!
Crying always makes you feel better. So weep away!
Huffing and puffing gets air to your lungs and blood circulating.
A Creative Tantrum is a chance to show those around you how passionate and neurotic you are about writing.
Great ideas always follow a teary strop. A good Creative Tantrum clears your head.
Characters have tantrums so use bits of your creative meltdown within your story. Look at the body language you are displaying mid strop – hand gestures (clenched fists), breathing (erratic), skin colour (flushed) and eyes (full of tears). Great story fodder!
Creative Tantrums give you a good excuse to scoff food that makes you feel happy. Cheese works really well during the mid strop stage.
Creative Tantrums give you a good excuse for a Writer's Nap. Just nip upstairs for a lie down telling loved ones that you are feeling a bit emotionally fragile.
These melt down moments are a great excuse to jump on social media. Tweeting about your creative outburst can be therapeutic and pinning random images about how you dislike writing can be very calming too.
Creative Tantrums allow you to play the 'I Quit Writing!' card. Loved ones need regular practice of coaxing you back into your writing corner after a creative meltdown.
So c'mon writers let your emotions run wild!
A good creative tantrum a day keeps the doctor away 🙂
Happy writing!
photo credit: <a href="http://www.flickr.com/photos/42305475@N03/8350993877″>loneliness is such a sad affair</a> via <a href="http://photopin.com">photopin</a&gt; <a href="https://creativecommons.org/licenses/by/2.0/">(license)</a&gt;