Welcome to the New Diary of Roxy Collins – The Serious Relationship Series.
Every Thursday you can read Roxy's latest diary entry.
What has happened so far?
Roxy, a thirty something, single mother of three children has entered a TV talent show called 'Search For a Star.' She never wanted to take part in the first audition but was persuaded to by her friends, who, at the time wanted to form a pop band.
At the auditions Roxy's voice impressed the judges and due to an accident, involving her stiletto heel, ended up sailing through the air and landing in the lap of handsome Hugo Rocco, one of the celebrity judges. He took an instant shine to her and somehow Roxy found herself, singing solo and  through to the live TV shows.
During this series Roxy has been madly in love with Marcus, her old senior manager from work, who she had spent all of Series One, pursuing. Her and Marcus had finally got together at the start of this series and were enjoying a serious relationship.
A few weeks into this 'serious relationship,' cracks started to appear. Roxy got drunk and mistakenly got the wrong name tattooed onto her shoulder. It should have said 'Marcus,' but there was a mix up and she got the name of her line manager, 'Martin' tattooed instead.
This incident was followed by a number of communication mix ups, a lot of chaos, a handful of incidents, where Roxy got carried away with her emotions and after seeing Roxy accidentally fall into the arms of a handsome, multi millionaire celebrity TV judge, Marcus decided to end their relationship. This left Roxy feeling devastated.
What happened last week?
Last week, after helping her ex-partner, Jon, find his earring in the park bushes, Roxy bumped into Marcus and his sister, Gloria. To Roxy's delight Gloria announced that Marcus was still thinking about her and this gave her hope that maybe their serious relationship could be restored.
However Marcus shook his head and told Roxy he didn't think his heart was strong enough to withstand another relationship, built on chaos and misunderstandings.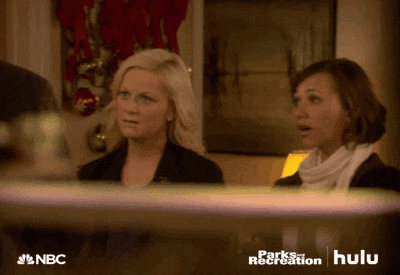 All previous episodes are stored here.
Friday
7.04 P.M.
It is the night before the first live TV show. I am planning to have a relaxing stress free evening in the bath, with a mountain of bubbles, my fleet of rubber ducks, an array of strong-smelling candles and a good steamy romance novel.
At some point I may break into a practice run of the song I shall be singing tomorrow night, Bonnie Tyler's hit, Holding Out For A Hero. 
As I let my pink bath robe fall to the floor I can hear Toby shouting downstairs. "MAM," he screams. "Brian's here!"
Brian is my 68-year-old, long-suffering, landlord and emotional rock in life. He's probably come to wish me good luck.
Flinging on my robe I dash downstairs.
7.12 P.M.
"So, the kids and I need to find somewhere else to live?"
Brian hangs his grey balding head. "I am sorry, Roxy, we need to sell this house. Patricia wants us to move into a bungalow by the sea."
"But Mam has no money," explains, Matilda, my teenage daughter.
I glare at her. Brian and I both know the state of my current financial situation and don't need to be reminded of it.
Brian takes in a deep breath. "I am sorry, Roxy. If it was left up to me you would stay here for the rest of your life."
I blink away hot stinging tears.
"Mam, you need to get off with that celebrity judge and move us onto his yacht," advises Matilda, before wedging a large toffee into her mouth.
8.34 P.M.
I am laid in my luke warm bubble bath, sipping a cheap white wine through a straw and trying to numb feelings of absolute terror.
Where the hell are the kids and I going to live?
We are soon going to be homeless.
"MAM," screams Toby. "Jon is at the door."
After letting out a groan I climb out of the bath, pull on my robe and head downstairs.
My ex, Jon has probably come to wish me luck or maybe Matilda has text him about the house situation and he's raced over to talk it through with me?
"I've left him," sobs Jon. "Paul and I are finished."
"What?" I gasp.
Jon flings his overnight bag onto the sofa. "I have nowhere else to go. Can I stay here?"
Mental note made, my ex partners never come round to talk to me when I have a crisis. On the other hand when they have a crisis…
9.34 P.M.
I am sat in my pink, fluffy bath robe, cradling the head of an emotional Jon in my lap.
"Matilda, do all pop stars go through this sort of personal hell before a live TV performance?"
I watch her roll her eyes at her father and return to her phone.
Saturday
7.13 A.M.
My nerves are all over the place. The prospect of singing live on TV combined with the scary thought of having nowhere to live in two months has made me start to vomit.
Matilda is holding my hair back as I heave up my guts.
"Mam, you are never sick, what's going on?" Matilda yanks at my hair as I turn the toilet bowl a deep shade of yellow.
I close my eyes and pray the bathroom will stop swaying from side to side. "Stress."
"Mam, you looked off colour yesterday over breakfast."
She's right I did feel dodgy. Things got so bad I couldn't eat my corn flakes.
"You're not pregnant – are you?"
I snap my head round to face Matilda. "What? I am most certainly not! How can you ask me such a thing?"
Matilda raises her hands. "Calm down. I needed to ask, that's all. But you are an adult so you probably have that sort of thing covered."
I let out a chuckle. "Do you think I would be silly enough to not use protection after three kids?"
My teenage daughter shrugs her shoulders and takes out her phone. "As I said, Mam, you probably have it covered, I mean considering how much you go on about it to me, you must be an expert in it."
I exhale loudly and do a quick mental check in my head. There was the night of the hotel, the incident in the garden shed, the night where he stayed over and the laundry cupboard…..THE LAUNDRY CUPBOARD…oh God.
"Mam, you have lost your colour again, do you need to be sick?"
8.13 A.M.
Get delusional with pregnancy worry.
Make a list of all the reasons why I won't be pregnant:
I am in my late thirties so cannot be as fertile as I was in my twenties.
There are only certain sexual positions that result in you getting pregnant. We were not doing one of these in the laundry cupboard.
I was tired at the time.
I had consumed wine.
In my previous pregnancies I struggled with the smell of certain foods.
Nope, not pregnant.
8.56 A.M.
Brian has had to pull the car over for me to be sick.
"Patricia and I ate fish and chips in the car last night. Sorry if it smells."
9.45 A.M. 
I have somehow made it to the TV studio for the first live show rehearsals.
A TV producer and his assistant are running through the events of the day.
I have stopped listening and I am busy making a mental list of all my problems:
Nowhere to live in two months time.
My gay ex-partner is living on my sofa.
My financial situation is dire.
I could be pregnant with my fourth child.
Tonight I am singing on national TV.
Yep. I have some challenges.
11.35 A.M.
I am in the Over 25's singing category. The only person who sings better than me is a beautiful Asian woman called Ritu. She is currently belting out a Mariah Carey hit.
"She's got one hell of a voice," murmurs the man sitting next to me. "Do you think she will get the public vote?"
"Public vote?" I gasp. "Are the public going to be voting?" With all the emotional turmoil in my life I have completely forgotten about voting.
The man nods and grins. "Have you got a team of voters ready?"
I cast him a look of horror.
"The judges give you their feedback but it's the public who decides who goes through."
I don't mind not going through to the next round. A part of me is starting to doubt whether the life of a pop star is right for me. So far this singing lark has brought me nothing but trouble.
BUT what happens if no one votes for me?
What happens if I get 0 votes?
11.36 A.M.
I am just adding no.6 to my list of life problems. It's titled, 'Have to endure a public telephone vote.'
I know what you are thinking, I have more important issues to think about than this public vote. You are right.
11.37 A.M.
Useful Kim picks up on the 2nd ring.
"People have to vote for me tonight and I have not got a team of voters," I blurt down the phone.
"Leave it with me. I am down the club for another Western evening tonight. Will get the cowboys to vote for you."
I let out a groan. "You won't forget will you? I am stressed about not getting any votes."
"Roxy, calm down, I got this," gushes Useful Kim.
1.23 P.M.
Sat crying round the back of the TV studio.
Marcus thought my life was chaotic before I knew was pregnant – how will he react when I tell him I am carrying his child?
Why was I so stupid to get carried away and forget important stuff like protection?
Why did I have to fall pregnant in a laundry cupboard?
4.46 P.M.
Ritu and I are sat in chairs whilst two makeup artists make us look beautiful.
"How are you feeling, Roxy?" asks Ritu, who looks stunning with her shimmery brown eyes.
I nod. "Yea ok."
My makeup artist stands back to stare at my face. "You are very pale, Roxy, you feeling ok?"
8.13 P.M.
The host of 'Search For A Star' has called my name.
I totter onto the stage and head towards the spot where we have to sing.
Lights, cameras and thousands of eyes are focused on me.
I have a host of pressing life issues and all I want to do is cry.
It's time to sing, 'Holding Out For A Hero.'
Never has a song had so much meaning.


There will be more Roxy next week.