Welcome to the New Diary of Roxy Collins – The Serious Relationship Series.
Every Thursday you can read Roxy's latest diary entry.
What has happened so far?
Roxy, a thirty something, single mother of three children, is looking for love and someone who will accept her crazy ways.
At the start of this series Roxy entered a TV talent show called 'Search For a Star.' During the auditions Roxy's voice impressed the judges and due to an accident, involving her stiletto heel, she ended up sailing through the air and landing in the lap of handsome Hugo Rocco, one of the celebrity judges. He took an instant shine to her and somehow Roxy found herself through to the live TV shows.
During this series Roxy has been madly in love with Marcus. In series one they both realised they loved each other, after months of misunderstandings, failed love attempts with other people and an accidental selfie of Roxy, in a string bikini, which she sent to her entire phonebook. They finally got together at the end of series one and started a serious relationship.
A few weeks into this serious relationship cracks started to appear. Roxy got drunk and mistakenly got the wrong name tattooed onto her shoulder. It should have said 'Marcus,' but there was a mix up and she got the name of her line manager, 'Martin' tattooed instead.
This incident was followed by a number of communication mix ups, a lot of chaos, a handful of incidents, where Roxy got carried away with her emotions and after seeing Roxy accidentally fall into the arms of a handsome, multi millionaire celebrity TV judge, Marcus decided to end their relationship. This left Roxy feeling devastated.
What happened last week?
Roxy discovered she was pregnant in a supermarket toilet. During an emotional conversation with Marcus, where he suggested they get back together, Roxy tried to tell him about their baby, but couldn't get the words out.
Marcus informed her that he and his mother had tickets to the live TV show later and would be watching her from the audience. His mother turned out to be a stern looking woman who glared at Roxy throughout the live TV show.
Roxy tried to forget about her baby news but struggled to remain calm as the public votes on her singing performance were being counted. After hearing she was through to the next round of 'Search For a Star', Roxy lost control of her emotions. She revealed her baby secret live on stage to Marcus, his stern looking mother, plus the millions of TV viewers watching at home.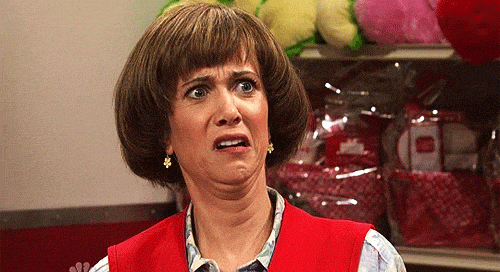 Sunday 
9.32 A.M.
"Mam!" shouts Toby, racing into the kitchen, after arriving home from a sleepover at his friend Taylor's house. Whilst Toby and Taylor were busy playing x Box I was on TV telling the world I am pregnant with Marcus's child.
"Over breakfast Taylor's Mum said I had to talk to you as soon as possible. She drove me home and at one point she was speeding. Malcolm thinks someone might have died."
"Calm down, no one has died. Sit there, Toby," I say gesturing towards his seat, sandwiched between his sleepy looking brother, Harry and older sister, Matilda, who is engrossed with her phone.
"I have some news," I announce.
Matilda lifts up her head momentarily. "Mam, I saw the show last night, so can I go?"
"No, you can't, Matilda. I want you to stay and support your brothers, who didn't see it."
She mutters something under her breath and returns to her phone.
Harry scratches his mop of unruly hair. "You know your news, Mam, is it about the man from the TV show being your new boyfriend?"
I shake my head and stifle a smile. "No, Harry, Hugo Rocco is not my new boyfriend."
"Is Brian your new boyfriend?" asks Toby with an excited look on his face. "I like Brian."
"No, Toby, Brian is not my boyfriend. He's sixty eight, our landlord and married to Patricia."
Jon shuffles into the kitchen, yawning and rubbing his eyes.
Toby gasps and leans into me. "Jon's your new boyfriend? Does he not want to be gay anymore?"
Jon overhears Toby and chuckles. "Still gay, Toby."
I giggle. "No, Toby, Jon is not my new boyfriend."
Marcus staggers into the kitchen, scratching his stubble clad chin and rubbing his blood shot eyes.
"Is Marcus your boyfriend again?" asks Harry, turning round to grin at him.
Marcus comes to stand by me and places his warm hands on my shoulders. "Yes I am your mum's boyfriend again and….." He pauses to look at me.
I turn to the kids. "We're having a baby."
My insides melt as Marcus bends down to kiss me on the cheek.
It was a bit of a shock for him, finding out he was going to become a father during the filming of a TV show, but afterwards he wrapped his arms around me and said he was the happiest man alive.
His mother didn't speak to us and left abruptly in a waiting taxi.,
In the car on the way home Marcus questioned why I didn't tell him in private about the baby. I explained about not being able to find the words when we were alone together and how at key moments my brain loses connection with my mouth. Marcus smiled. I wondered whether the smile was a sign he was starting to understand me.
Toby casts me a puzzled look. "A baby? What like another one of us?"
I nod. "Yes another child to add to my collection."
Harry pours himself a bowl of cereal. "It better be a boy. I can't cope with another girl."
Matilda swipes her brother's head.
Jon comes over with his arms out stretched. "Congratulations Marcus and Roxy, that's great news."
Marcus shakes Jon's hand and I stand up to give my ex-partner a hug.
"Mother will be here at eleven," explains Marcus. "I better go and smarten myself up."
"What?" I gasp turning round to Marcus. "You never said your mother was coming here!"
A vision of his mother's stern looking face appears in my head, making me shudder. I need more time to prepare for such a meeting. She made it clear from the audience she didn't like me and I can't think why.
Marcus squeezes my shoulder. "She just wants to talk to us, don't worry."
"Mam," Matilda shakes my arm. "You're not the only one with good news."
I grip the table. This is my normal reaction when Matilda informs me that she has news.
"I am back with MC Raz!"
I let out a groan and recall the spotty face of Matilda's rap singer boyfriend from last year.
My teenage daughter's face lights up. "He's coming round this morning. Your TV appearance made him spend the night writing a new rap."
Harry shakes his head. "He's the worst rapper in the world."
"No he's not," snaps Matilda, "a music producer in the kebab shop heard him rap and told him to get in touch."
I take a deep breath. "MC Raz is not coming here when Marcus's mother visits."
The last thing I need is MC Raz rapping in the corner, whilst I try and impress Marcus's mother.
"Sorry, Mam but MC Raz is in transit. He's on the back of his mate's scooter and can't be contacted. He'll be here in a sec."
"No, Matilda. Marcus, his mother and I need to talk about the baby, alone."
Matilda stands up and storms out of the kitchen.
"I will go talk to her," offers Jon, and follows his daughter.
Marcus turns to me and rubs my shoulders. "It will be okay. My mother likes to interfere. Once she meets you properly I am sure she'll love you."
I nod.
"Now, are there anymore surprises I need to know about?" Marcus grins.
I should at some point tell him about the house but one shock in twenty four hours is enough. Hopefully my landlord, Brian, will have convinced his wife not to sell this place.
10.23 A.M.
"Roxy, Patricia wants to put the house on the market next week," Brian explains, pushing his cup of tea around the table.,
I avoid eye contact with Marcus.
"So, you need Roxy and the kids to move out?" Marcus's quiet voice makes me take a large gulp of air.
10.25 A.M.
"Mam," says Toby, from the kitchen door. "Your friend, the giant one with black curly hair is here for you."
I place my hand on Brian's arm. "Give me a minute to sort Useful Kim out."
Marcus gives me an odd look as I race into the hallway.
"Roxy," sobs Useful Kim from the doorstep. "I don't know who to talk to, but seeing as he's your uncle…"
"Oh god, what has Uncle Bob done now?"
As Useful Kim blows her nose into a ball of tissues I hear the roar of a scooter and someone shout, "yo Till's Mama, never fear, MC Raz is here!"
I groan and look up to see a hooded youth climb off a scooter. His gold chains rattle and clink as he struts towards us.
10.34 A.M.
"I saw you on the TV, Till's Mama, your singing was SIC!" says MC Raz, as Matilda giggles and sits on his lap.
I ignore him and return to stroking Useful Kim's tight black perm. "What has Uncle Bob done to you?"
"Rash…he's given me a rash." sobs Useful Kim.
Both Marcus and Jon take a sharp intake of breath.
10.44 A.M.
"Oh…my mother is here," says Marcus from the window.
I can't think straight. My house looks a mess, there are people everywhere and all I want to do is make a good impression for my future mother in law.
MC Raz breaks into a rap. "Till's Mama is in a bit of strife, she has a bun in the oven and wants to be my man, Marcus's wife!"
"Matilda, please can you take MC Raz away before I say something I will regret."
10.46 A.M.
"Mother, this is…."
His mother interrupts him. "Yes I know who she is!"
I stand aside as his mother marches into my living room, carrying a designer red handbag. Her brown hair is sleek and styled. My nose tingles at the aroma of expensive perfume.
"Hello, I'm Jon, Roxy's ex partner and father to Matilda." Jon beams at Marcus's mother.
"Still gay," mutters Toby.
Marcus's mother surveys the room with her dark beady eyes.
"Yo!" calls out MC Raz. "The name's MC Raz, available for bookings, call me!" He makes the phone sign with his hand and winks at Marcus's mother.
Marcus quickly manoeuvres his mother into the kitchen as Useful Kim starts to explain why she  is in tears on my sofa.
His mother takes a deep breath. "Marcus, I have come here today because I think you are making a big mistake."
"What?" Marcus turns to his mother and frowns.
"Think about what you are doing, son," pleads his mother, outstretching her cashmere jumper clad arm.
Marcus loops his hand around my waist. "I know what I am doing, I love Roxy."
His mother glares at both of us before turning to Marcus. "She's after your money, I can tell."
I can feel anger rising up inside of me. How dare she come into my house and accuse me of wanting Marcus's money!
"Mother," barks Marcus. "Roxy is not with me because of my money. She's having my child."
His mother snorts. "Oh Marcus open your eyes. This woman has fallen pregnant to trap you. It's what women like her do. At the first sniff of money she gets herself pregnant."
"Mother – stop it!"
"She has children from a variety of other men and look at where she lives. You must seem like a lottery win to her. Marcus think very carefully. This woman is clearly a…."
I hold my breath.
Marcus pulls me closer to him.
"A gold digger!"
There will be more from Roxy next week.