This is a special day, BlondeWriteMore readers, because you are going to be reading my first ever book review.
I have never reviewed a book on my blog before…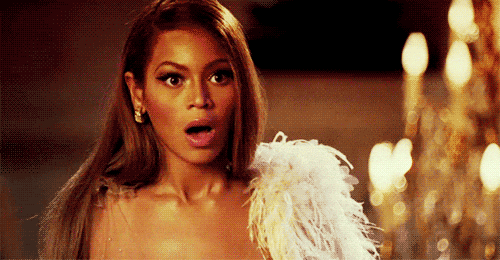 Depending how my review is received this could be last, so don't get too excited.
The book I have reviewed is 'A Pearl For My Mistress,' by Annabel Fielding. 'A story of class, scandal and forbidden passions in the shadow of war.'
I am so grateful to be given this opportunity to do a book review and be a part of the blog tour.
What were my first impressions about the book cover and blurb?
This book cover spoke to me, it said "read me, Lucy, and I will whisk you back in time where you will experience aristocratic life in the 1930's, full of sprawling country estates, shooting parties, housekeepers and jazz parties." I nodded and tightened my grip on my Kindle. It then said to me, "remember how obsessed you got with Downton Abbey?" I gasped and recalled spending hours searching for a Servants Bell Board on E-Bay, an Earl of Grantham's outfit for my loved one and a maid uniform for me…
Moving swiftly on.
The blurb was enticing.
'England, 1934. Hester Blake, an ambitious girl from an industrial Northern town, finds a job as a lady's maid in a small aristocratic household. Despite their impressive title and glorious past, the Fitzmartins are crumbling under the pressures of the new century. And in the cold isolation of these new surroundings, Hester ends up hopelessly besotted with her young mistress, Lady Lucy.
Accompanying Lucy on her London Season, Hester is plunged into a heady and decadent world. But hushed whispers of another war swirl beneath the capital…and soon, Hester finds herself the keeper of some of society's most dangerous secrets.'
Loved ones watched me scurry away, with what I thought was a book, centred around a forbidden romance. In my hands I clutched my Kindle, food supplies, a flask of warm tea and a notebook.
What did you think of the book's settings?
The book starts off at Hebden Hall, which is Lady Lucy's home and is the place where Hester goes to work. Hebden Hall was everything I wanted it to be; 'a stately home which must have been designed to inspire awe and a little fear in the hearts of visitors.' It had gargoyles, dark passageways and there was a sense of gloom about it. Hebden Hall also satisfied my urge for an upstairs downstairs based story and the insight into the contrasting lives was a real treat.
Glimpses of London high society life later in the book were a good contrast to the gothic feel of Hebden Hall.
Is this book just about a romance?
No it's not just about a romance and this was the surprise for me. It is actually a story about three women who are all influenced in different ways by the radical politics of the 1930s. There is a romantic thread running through it; Hester becoming besotted with her mistress, Lady Lucy, but this is one of many story threads.
The forbidden romance works and it adds to the escalating tension weaved into this book. A clever ploy by the author. I thought the romance was beautifully written, it didn't feel forced and I loved how it grew out of a friendship between Hester and Lady Lucy.
Did you connect with the characters?
I could see why Hester was attracted to her mistress. Lady Lucy is this wild and rebellious young aristocratic woman, who has a passion for writing stories and political newspaper articles. At a time when women were under such control, Lady Lucy would have been someone who would have stolen hearts.
I loved reading about Lady Lucy's obsession with radical politics and this is something which shocked me as I tend to steer away from political reads. As the book progressed Lady Lucy experienced more and more urges to delve deeper into this shady political world and I was on the edge of my chair. At times it was a bit creepy, but I thought this made the book standout.
I felt sorry for Hester who was clearly besotted by her mistress and as a result found herself in some difficult situations.
Sophie, Hester's sister was a likeable character and I wanted to read more about her.
Why should someone read this book?
If you want to be swept away with watching a forbidden romance unfold and then see it come under pressure due to a troubling political allegiance, this book is for you.
Overall what did you think?
A surprise read for me. It wasn't a heavy historical book to wade through and the poetic feel to the writing made it readable. I have come away knowing a little bit more about the 1930s which is a bonus.
I would read more from Annabel Fielding.
Thanks for reading my first book review.
This book can be found here on Amazon.
Have a great day!