When author Roxie Cooper first wrote me a guest post back in the summer I hadn't read her debut novel, The Law of Attraction. I casually added it to my TBR pile and thanked her for the fab guest post, on the 10 things she learned from writing a novel.
Then I read her novel and I was like…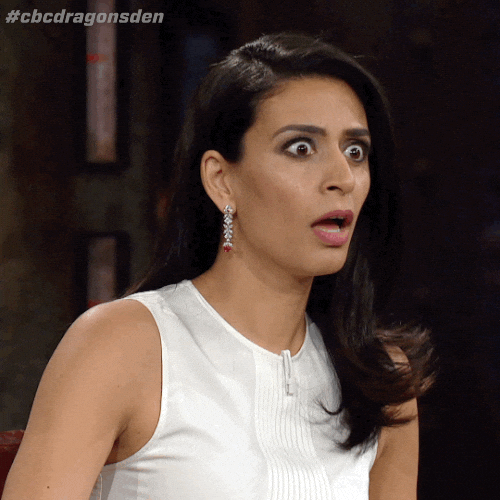 This book is definitely in my top 10 reads for 2017!
Roxie Cooper writes a cracking romantic comedy. She knows how to create a sexy male character which can be difficult to do. After reading all about Sid Ryder – the irresistible barrister who, her main character, Amanda Bentley, struggles to avoid, I had to go sit by an electric fan for several hours, whisper some stuff under my breath and gaze longingly out of a window.
I knew had to get Roxie Cooper back on my blog.
So, here she is, the wonderful Roxie Cooper, writing about two of my favourite things in life – romcom films and swoony male actors!
I bloomin' LOVE a romcom, me!
Even though it's actually pointless watching them because we all know how they play out, don't we? But we're addicted to the drama of it. More specifically, we're drawn in by the one thing which connects them all – the charismatic, sexy, gorgeous, funny, romantic guy who gets the girl at the end of each one.
The amount of times I've been asked "Who is Sid Ryder based on?! Is he real? Please tell me he's real!" Sid Ryder is the sexy knickerpinger of a love interest in my debut novel, The Law of Attraction. Firstly, he isn't real (I wish he was!). Secondly, if he was real he would definitely NOT call you, because perfect guys like that don't exist in real life…do they?
Anyway, I've put together my top ten romcoms with swoony romantic leading guys. They're not in any kind of order…my GOD that would cause me too much anxiety and I wouldn't be able to sleep!
Oh man! The ultimate classic – Posh Dapper Guy vs Hillbilly Hick Hot Guy. I'd go for the hot rough one, any day of the week. He looks like you'd have a right good craic with him down the pub, playing pool and doing tequila slammers. No offence to WhatsHisFace out of that hospital show in America, but i'd just get bored of the politics chat. And rough dude makes nice vases out of sand glass when it rains. Or something.
THIS BLOODY FILM. I loathe myself for even putting this in, but it's a film I love to hate so there we are. I adore the sentiment in it, but it's utterly ludicrous and I always cry. I also had a very similar experience to the Keira Knightly character (minus the outrageous hat and banoffee pie situation) involving creepy best friend/photo obsession thing. He didn't come carol singing though, thankfully.
Hugh Grant as Daniel Cleaver though (HEARTY EYES). Yeah, I know – total disrespectful idiot, undeserving of any woman who had even an ounce of self-worth (OMG he is so hot though AM I RIGHT?). We've ALL been Bridget at one point in our lives. I have nothing to say on the Mark Darcy thing…barristers don't do it for me, I'm afraid.
Hugh Grant being a bit bumbling and all over the place. I like that he's very "Errrr….umm…yaaahhh" when Carrie the Cougar is growling over him being all "Yeah, I'm not sure why I've been invited to any of these weddings because I don't really know anyone." Still cute at the end though because who doesn't love a sexy kissy rain scene? Mind you, I become enraged – even now – when she does the whole "Is it still raining? I hadn't noticed…" line. It's the worst line in any film.
More bumbling Hugh. 87% of romcoms is just Hugh Grant not knowing what to say and getting himself into inexplicable situations. This time with Julia Roberts, who spends her time standing in front of men asking them to love her. He also lives with a Welsh layabout who can somehow afford to live in Notting Hill, despite spending all day prancing around in his boxer shorts and not possessing any kind of job. London, ladies and gentlemen. Love the end though when Elvis Costello starts crooning. To be honest, the biggest issue I have with this film is how unrealistic it is – like how that barrister woman casually has breakfast with her family when, in reality, she'd be on a tube at the crack of dawn, reading her brief at the last-minute and worrying about her tax bill. Ah, good old Richard Curtis, eh?
I adore Heath Ledger in this film. What I find so romantic about this one is the way it demonstrates how subjective romance can be. Kat and Patrick aren't 'normal' or 'perfect', but they're great for each other. Oh, and that poem in the last scene…makes me cry every single time: "But mostly I hate the way I don't hate you, not even close, not even a little bit, not even at all…" Perfection.
Christ. Is there a sexier older man in THE WORLD than Edward Lewis? No. I mean, yeah – it's a film about prostitution and drugs (RIP Skinny Marie) but let's just put that out of our heads and remember the bit at the opera, and when they kiss (on the mouth!) and he punches his slimy lawyer and saves her. And, of course, the end, when Vivian finally gets her fairy tale…Cinder-f**kin-rella!
I watched this film last week as it's one of my faves. I love the whole 'Can men and women really just be friends or does the sex part always get in the way?' angle. I love stories which track relationships over years and you really see theirs develop – they fall in love. That bit at the end when he says he loves her quirks, her flaws and everything about her. Yikes. I always cry like a fool. I'm not mentioning That Scene because it's been done to death. Oh.
James Marsden is SO SWOONY in this film, it's RIDICULOUS. Such a classic; the cynical divorcee writes a marriage column. Always a bridesmaid, never the bride. A-haaa! Again, WHHHYYYY is she even following her boss around like a love-sick puppy when she has the beautiful James gagging for a date? Madness. And Benny and the Jets! Great film.
I ADORE this movie and the Aussie humour in it. Stay true to yourself and be brave. Double whammy here – hot love interest AND, oh man, he can DANCE! The 'Perhaps, Perhaps, Perhaps' scene is SO romantic. And we ALL know this is what it's like behind the scenes of Strictly…
Why do we love romantic films so much? Is it because they make our heart swell? I love creating swoony love interests. I've just finished editing my second novel – it's less romcom than The Law of Attraction and more of an epic love story. That means there's a whole lot of swoony-ness [actual word] in there. It's actually fantastic fun writing this kind of book because you can allow your mind to roam free and create THE perfect man – if you wanted the most romantic gesture, what would it be? When I read parts of it back, I found myself "ooohh-ing" and "aaah-ing" at parts as if someone else had written it. Proper swoon-a-rama!
I can't wait for you to meet my new protagonist! In the meantime, it's the perfect season for snuggling down with a hot chocolate and watching a great film (or reading my debut, The Law of Attraction!).
What's your favourite romcom?
Thanks Roxie, another fabulous guest post. I can't wait for your second novel!
If you want to find out more about Roxie Cooper here is the link to her Amazon page.
My fav romcom is definitely Bridget Jones with handsome (and naughty) Daniel Cleaver.